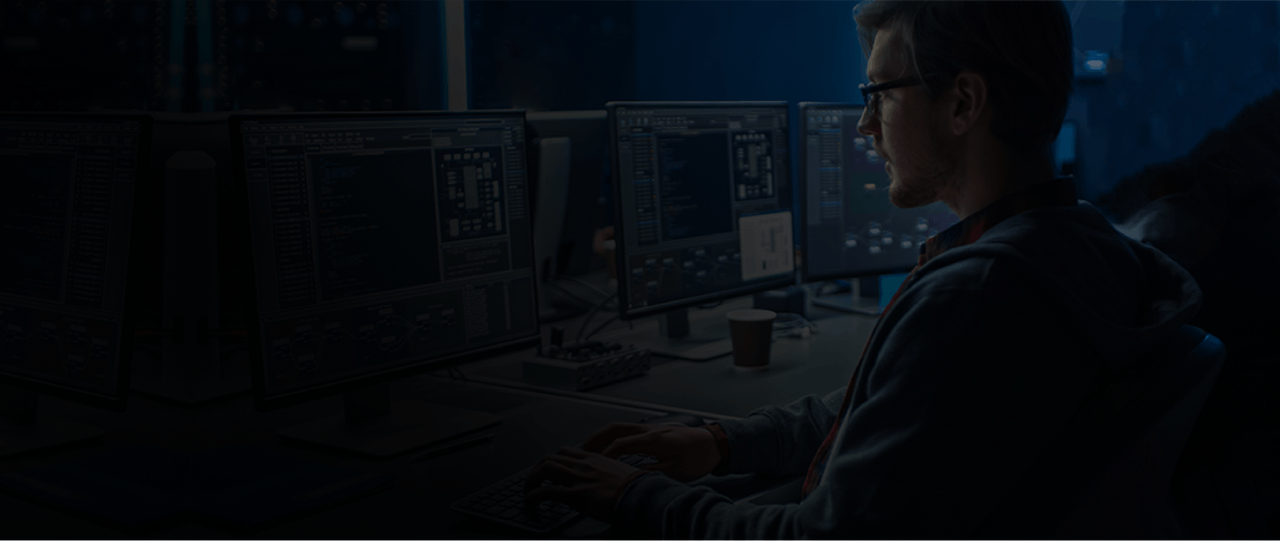 With several years of experience we will deliver the best Web and Mobile Applications
With several years of overall experience, we pride ourselves on delivering exceptional web and mobile app solutions tailored to your specific needs. Trust our team of experts to elevate your digital presence and drive results for your business.
Our Mission
Provide world-class, modern and professional services, to achieve excellence in client satisfaction through innovative solutions.
Our Vision
To be a global leader in software and web development, delivering exceptional solutions to meet the evolving needs of our clients.
Trusted by the world's best companies for long term




References
Get an impression of our recent customer projects
Do You Have Any Questions?
Just give us a call or make an appointment directly!
You can contact us via hello@devconsultberlin.de to discuss your project & getting a quote.
Services we provide
Transforming your ideas into powerful digital experiences with cutting-edge web and mobile app development.
Web Applications
Web Applications: As an experienced web development company, we create dynamic web applications that optimize your business processes and help you succeed online. From responsive web design to complex backend programming, we offer customized solutions for your individual needs.
Mobile Applications
With our extensive expertise in mobile app development for various platforms, we offer you innovative and user-friendly solutions. Whether it's a native, hybrid or web-based app, we develop apps that delight your target audience and help you succeed in the mobile world.
Who We are
At our company, we believe in using technology and innovation to drive positive change for businesses. We specialize in custom web and mobile application development, helping businesses adapt and adopt digital transformation. Our ultimate goal is to improve businesses and make a positive impact on people's lives through our cutting-edge technology solutions.
What we do best
At our company, we excel in developing custom web and mobile solutions that are tailored to your specific needs. We begin by understanding your challenges, requirements and objectives, and then by researching your industry and competition. By combining this information with our technical expertise and knowledge, we provide the most effective solution at a competitive price. Additionally, we don't just implement, we think along and always make sure to develop secure and privacy-compliant solutions that align with your business needs.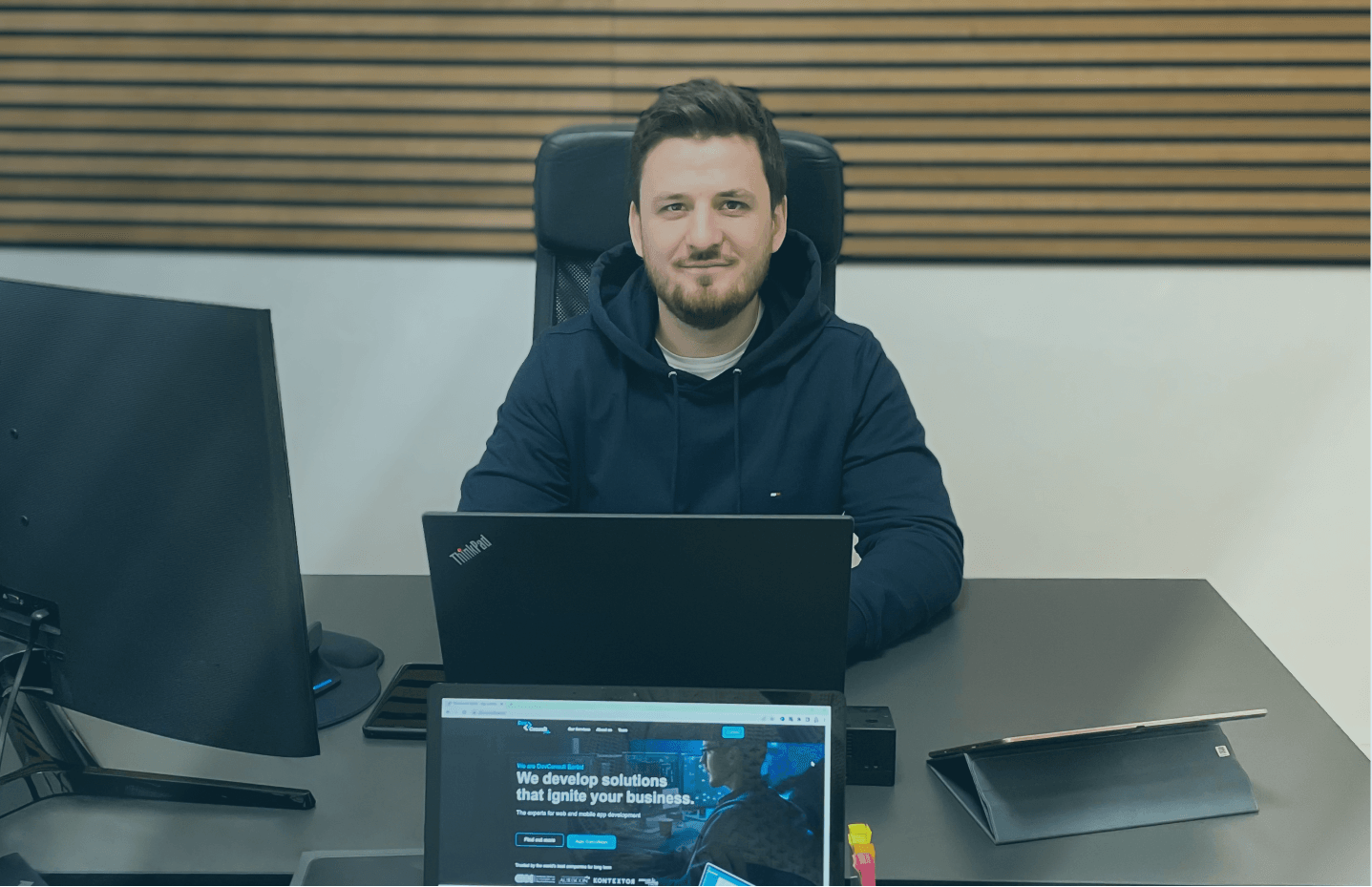 Our Rich Modern Technology Stack
Power up your enterprise with our state-of-the-art technology stack. We specialize in converting your requirements into functionally stellar web and mobile applications, utilizing cutting-edge technologies for faster development, smooth transitions, and unparalleled performance. Trust us to deliver solutions that drive your business forward.

Javascript

Typescript

Java

Python

Rust

PHP
Our Team
Expertise you can trust, delivered by a dedicated team of top-notch developers.
Janos Rumpel
Co-Founder & CEO
Janos is responsible for Business Development and Project Management at our company. He brings a unique blend of business acumen and technical expertise, with experience in process modeling, finance and venture development, as well as coding and technology. Before earning his degree in International Economy and Business (M.Sc.), Janos was deeply ingrained in the Berlin startup ecosystem.
Manuel Zach
Co-Founder & CTO
Manuel is an experienced full-stack developer with a background in the real estate and financing industry. Prior to founding the company with Janos, his expertise in web, mobile, and cross-platform app development has enabled him to deliver cutting-edge solutions and stay ahead of the latest technology trends.

Daniel Zietz
Senior Software Developer
Daniel is a true software development expert, renowned for his deep understanding of system architecture, and web development technologies. He has a wealth of experience, having been sought out by DevConsult Berlin as a freelancer and now as a full-time employee to provide his unparalleled expertise on a wide range of projects. His ability to quickly grasp complex facts and turn them into effective solutions have been vital to the success of the company and we are fortunate to have him as a part of our team.

Florian Georgi
Junior Software Developer
Florian is a dedicated student of computer science who has proven to be a reliable and valuable asset to our team. As a junior full-stack developer, he has a strong background in web development. His attention to detail and skills as a tester make him an excellent addition to our team. His ability to understand and apply new technologies makes him a valuable addition to our development team. We are excited to see him continue to grow and develop with us.
Contact us
We genuinely value the opportunity to hear from you. Whether you have a question, feedback, or simply want to say hello, we're thrilled to be here for you.

Janos Rumpel
Co-Founder CEO
Frequently asked questions
What is the difference between WebApp, Cross-Platform, Native?

A web application typically uses HTML, JavaScript, or CSS as its foundation. It doesn't need to be installed because it is run in a web browser after being loaded from a web server. However, using a bookmark enables the creation of a shortcut for a web application on the desktop of a computer or the home screen of a mobile device.

Cross-platform apps are developed once and can run on different platforms such as iOS and Android. This type of app is often developed using a hybrid development environment that combines the advantages of web technologies and native components (e.g. camera, GPS). This enables developers to develop apps faster and more efficiently, as they do not have to write separately for each platform.

Native apps, on the other hand, are created and installed for a specific platform. This can be a desktop operating system like Windows or a mobile operating system like Android or iOS. However, it is evident that mobile apps, or so-called "native mobile apps," dominate the app market (or simply mobile apps).

What are the costs?

See our cost calculator.

content.2.answer.p2

Are there ongoing costs?

Yes, there are. There are costs for hosting. If you don't already have one, you also need a domain. Third-party services may also result in extra expenses.

What are the steps from contact to launch?

The typical procedure for software projects is as follows:

contact by e-mail or telephone by the client (free of charge)
appointment to get to know each other by telephone (free of charge)
(optional) personal meeting in our offices (free of charge)
Preparation of an offer by us (free of charge or lump-sum payment for technical concept as agreed)
Joint start of the project (down payment of 30 percent)
Iterative processing of tasks, regular exchange of information on progress and possible adaptation requests or suggestions
Final presentation of the software application and final delivery

How long does it take for development? When can I use my app?

For complete custom software projects, i.e. conception, design and implementation of user interface/client, frontend and backend, we usually plan four to nine months from contract signing to launch. For pure interface solutions (synchronization of database/service A with database/service B) we usually plan four to ten weeks. In order to meet our schedules, customer input and short communication and decision-making paths are essential. In addition, we plan for a generous test phase.

What do I need to bring as a customer?

Your Idea ;)

Ambition to work together seriously on the project for a longer period of time

Time and energy for regular exchanges and testing

Willingness to get involved