ERP, CRM, Project Management, Platform
Project management Tool
Tool to manage projects in the field of translations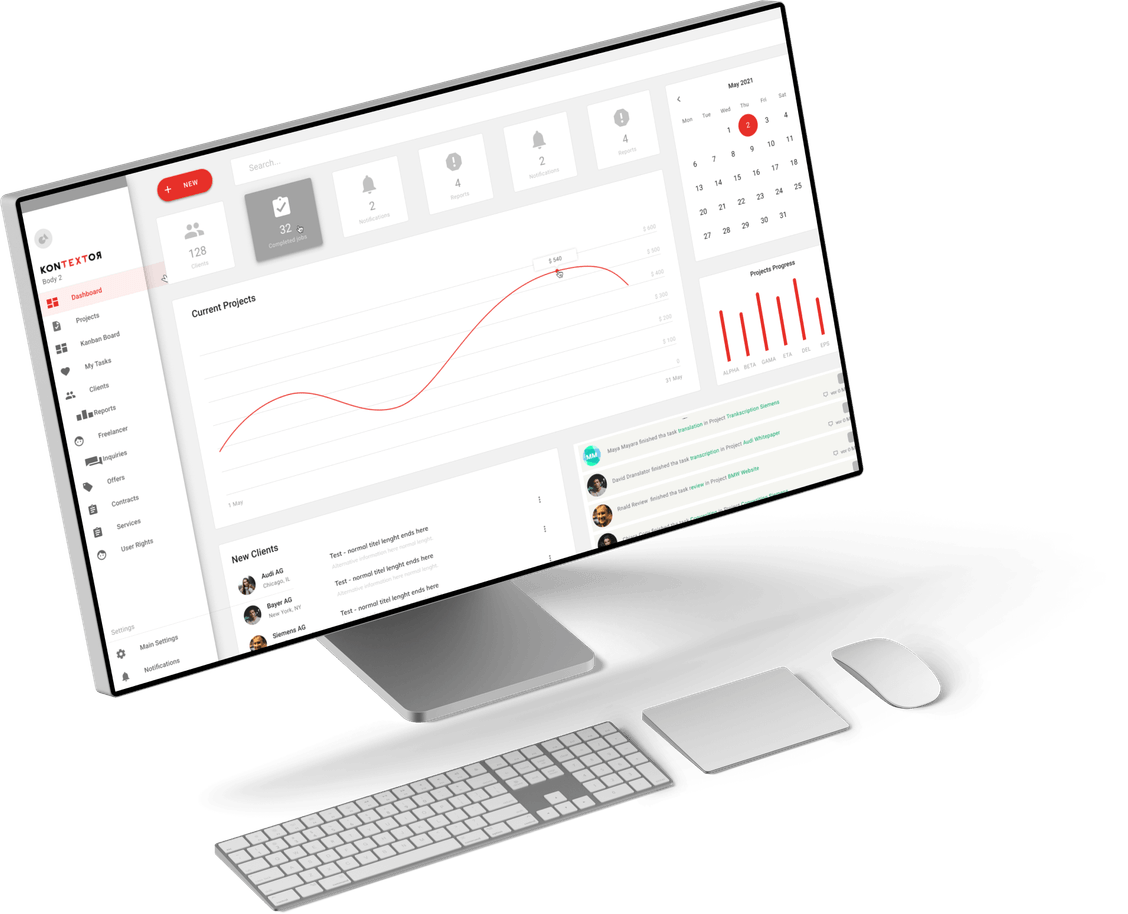 The Client
Our client is a leading provider of translation and content creation services. With years of experience and a team of highly skilled language experts, the company offers its clients customized solutions to create, translate and localize their content in a variety of languages and formats.
The Challenges
Complex Requirements
Existing Infrastruktur
Data-Privacy
Usability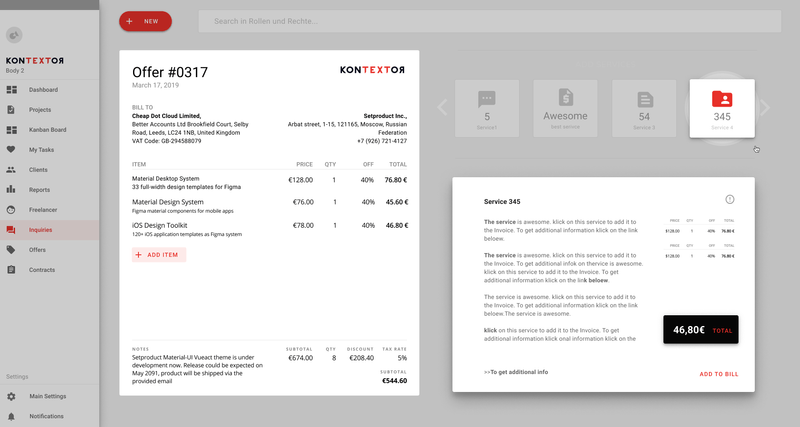 Creating a management tool for our client presented us with a number of challenges. One of the biggest challenges was understanding the client's exact requirements and needs to ensure that the tool met their requirements. Another issue was integrating the tool with the client's existing infrastructure. We had to ensure that the tool was compatible with the client's existing systems and processes and could be seamlessly integrated to ensure smooth usage. We also had to ensure that the tool was user-friendly and intuitive to ensure that the client's employees could easily use it and work effectively with it. This required a thorough understanding of the client's employees' workflows and needs. Finally, we needed to ensure that the tool was secure and complied with the client's privacy policy. We conducted extensive testing to ensure that the tool had no vulnerabilities and met all security requirements. Overall, building the management tool for our client was a challenge that required a thorough understanding of the client's requirements, existing infrastructure, employee needs, and security requirements. We worked closely with the client to ensure the tool met their requirements and was an effective solution for their business.
The Solution
We are proud to have offered our customer a great solution that increases their productivity and revenue. We have implemented an innovative technology that allows our client to optimize their work processes and improve efficiency. The solution we developed is based on the integration of advanced software that automates manual processes. The automation allowed the client to save time and costs and improve the quality of their work. In addition to automating the work processes, we also implemented a personalized communication strategy. Here, we analyzed customer data to better understand and respond to customer needs and interests. This measure resulted in higher customer satisfaction and an increase in sales. By implementing our solution, our client was able to increase efficiency and productivity, improve the quality of work, and increase revenue. We are proud to have helped our client achieve their business goals and take their performance to the next level.