SaaS, ERP, D2D Sales, Contracting, Online Portal
D2D Sales Tool
to advise potential customers for fiber optic connections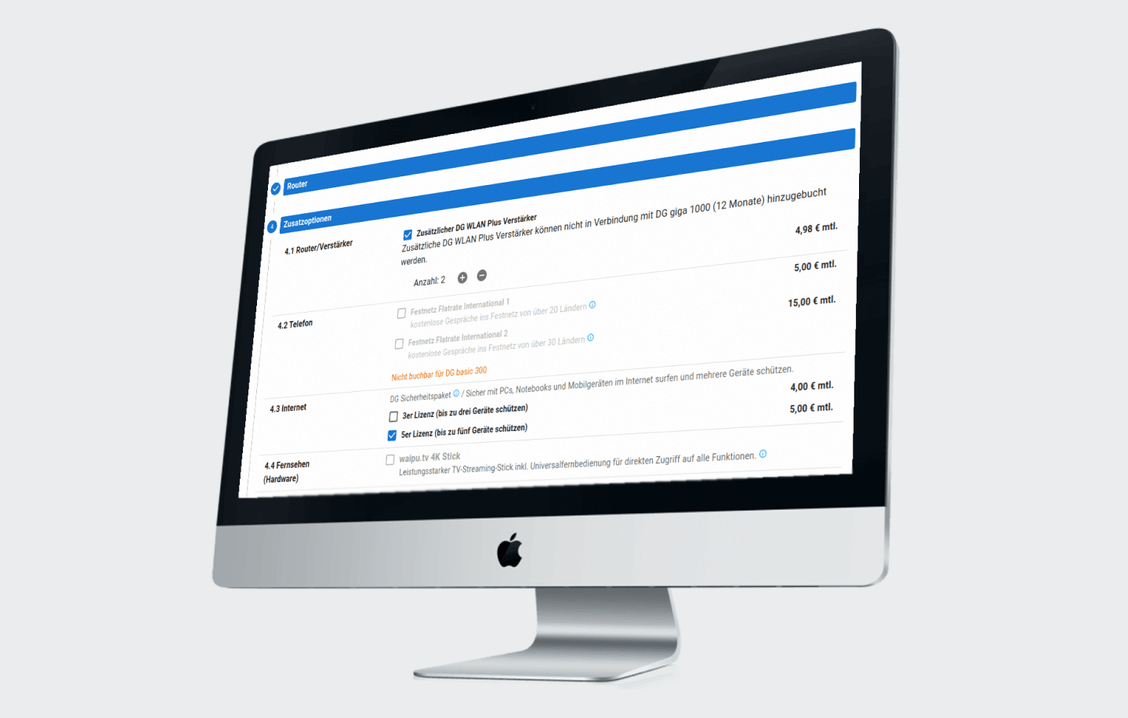 The Client
The development of the door-to-door sales tool for our client company presented us with a number of challenges. One of these challenges was to implement GPS tracking to help the sales team identify potential customers in a specific geographic area. This required extensive integration of GPS functionality into the application. Another challenge was to develop a complex role system to ensure that each user could access only the functionality relevant to their role. This required careful planning and development of authorization levels and access rights. Likewise, we had to integrate complex workflows into the tool to ensure that sales teams could work efficiently and that all necessary steps were followed through during the sales process. This required careful analysis and planning of the client's sales processes and close collaboration with the client to ensure that all requirements were met. Finally, it was important that the sales tool be responsive on tablets and desktops to ensure that users could use the tool regardless of their preferred device. This required careful planning and development of a responsive user interface that would work well on all devices. Despite these challenges, we developed a door-to-door sales tool that meets all of the client's needs and helps them effectively manage and grow their business.
The Challenges
GPS Tracking
Complex Rollen System
Complex Workflows
Responsive Tablet/Desktop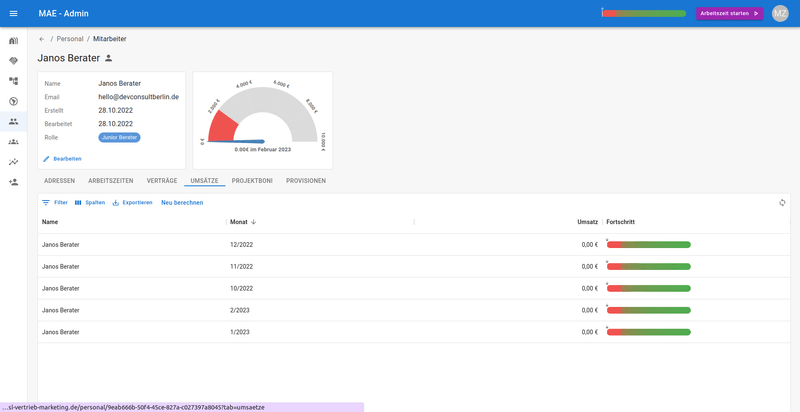 projects.mae.challenge
The Solution
With our Door-to-Door Sales Tool, we helped this company improve the effectiveness and efficiency of the sales process. The tool helps sales teams identify potential customers, schedule appointments, capture customer information, and follow up after the sale. Project managers can manage their sales teams more effectively, save time and resources, and ultimately increase revenue. We are proud to help this company achieve its business goals.